Insights Discovery
Why use Insights Discovery?
---
Insights Discovery is a powerful psychometric tool which strengthens both relationships and performance at work. It develops compelling leaders, improves personal impact, optimises teams' effectiveness and builds stronger client relationships. Harness the power of Insights Discovery with Change Formation and achieve the success you deserve.
Everyone in your organisation can benefit from Insights Discovery; from senior executives to those at the frontline.
Our unique, engaging and enjoyable "Bring It To Life" sessions support individuals and groups to use Insights Discovery, Insights Colours and their personal profile reports to best effect.
Our experts combine a deep knowledge of the Insights Discovery tool with pragmatic expertise in people development, to help you to develop your self-awareness, perform brilliantly with colleagues and achieve the goals you want.
Bring Insights Discovery To Life
…this was the third time I had completed Insights but the explanation provided by Rob was the most detailed and insightful of all of them.

Insights Discovery participant from Edwards Ltd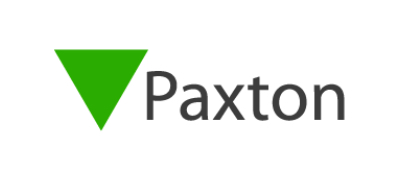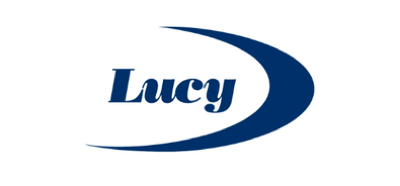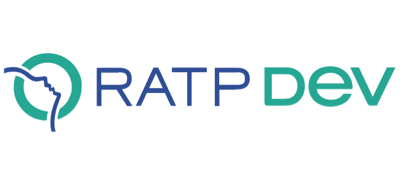 Develop, perform and achieve with Insights Discovery
---
We believe the key to an enjoyable and fulfilling working life is a powerful combination of three factors:
When this combination is set in a context where you believe you can achieve the 'rewards that you value' (which might not be money or promotion), then your performance and engagement at work will be at their highest.
Change Formation works with individuals, teams and organisations to clarify and harness these three factors to help them develop, perform and achieve.
Insights colours
---
Look at the words below.
Which of these words would you use to describe yourself?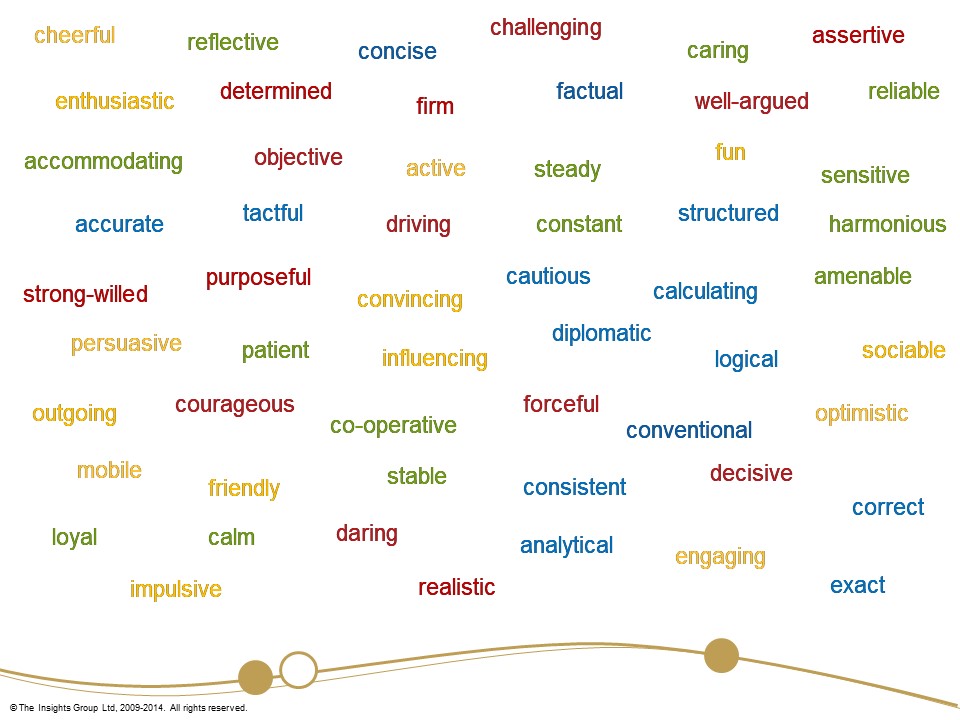 You'll notice that each word is written in red, yellow, green or blue.  How many of each colour were the words you picked to describe yourself?
Notice the themes of the words in each colour.
The Insights Discovery Personality Profiling System uses these 4 colours to identify your individual combination of "colour energies" to describe your personality.  You naturally have all 4 energies but some will seem more easy to use than others.  These are your 'preferences'.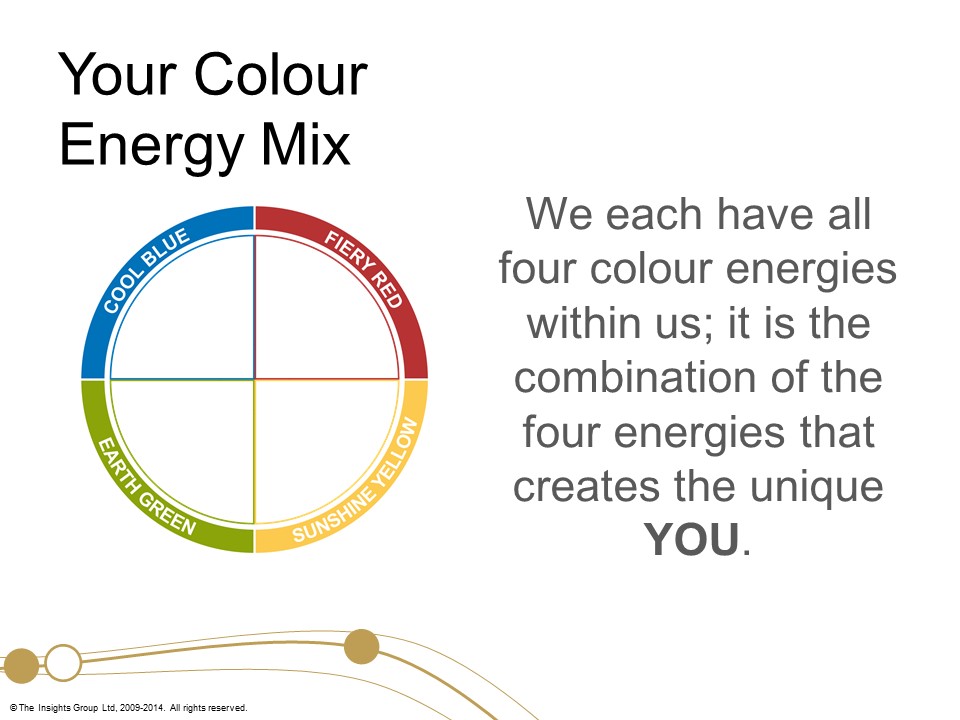 The Insights Discovery process
---
1. Insights Discovery questionnaire and report
In order to identify your preferences accurately we invite you to complete an Insights Discovery questionnaire called the 'Evaluator'.
Your answers in the Insights Discovery questionnaire will generate a report that gives you a great deal of insightful information about yourself.
The report is the first part of our Insights Discovery service.
Insights Discovery Personal Reporting
2. Personal Insights Discovery feedback sessions
When you order reports from us, you'll also receive a Bring It To Life feedback session, in either a one to one meeting or as part of an engaging interactive workshop. This will explain the wealth of information contained in your report and answer your questions. We'll also work with each person to decide what to do next.
The benefits of our Bring It To Life sessions:
Ethically, reports of this nature should always be presented with an explanation from a qualified practitioner. This should include the limitations of the report as well as its uses.
It's an opportunity to revisit your understanding of the fundamental concepts of perception, preference and the Insights Colour Energies. This will ensure you are interpreting the report correctly.
An objective practitioner will help you interpret the report to your best advantage. For example, you will have the opportunity to discuss and better understand any findings you dislike.
The Bring It To Life session will help you to consolidate your understanding of the information so you can accurately discuss it with others. Learn more about our Bring It To Life sessions.
The rewards of Insights Discovery
Insights Discovery is a great tool for increasing self-awareness, learning how to communicate effectively with others and supporting team development programmes.
In our experience, the principles, language and enjoyment of Insights Discovery are really infectious in organisations.
With our help to interpret and plan your next steps, Insights Discovery will enable you and your business to develop, perform and achieve.
Harness the power of Insights Discovery for your business
---
Our Insights Discovery service can be used as a standalone evaluation technique. Or, it can be part of a wider programme of people development (such as a Team Effectiveness Workshop).
Call us on 01444 702 701 or email info@changeformation.co.uk to find out more.
Discover the difference Insights Discovery can make.