Insights Discovery
We believe that the key to an enjoyable and fulfilling working life is a powerful combination of three factors:
When this combination is set in a context where you believe you can achieve the 'rewards that you value' (which might not be money or promotion), then your performance and engagement at work will be at their highest.
Change Formation works with individuals, teams and organisations so that they clarify and use these three factors to develop, perform and achieve.
Working with your Personality – using Insights Discovery
---
Look at the words below.
Which of these words would you use to describe yourself?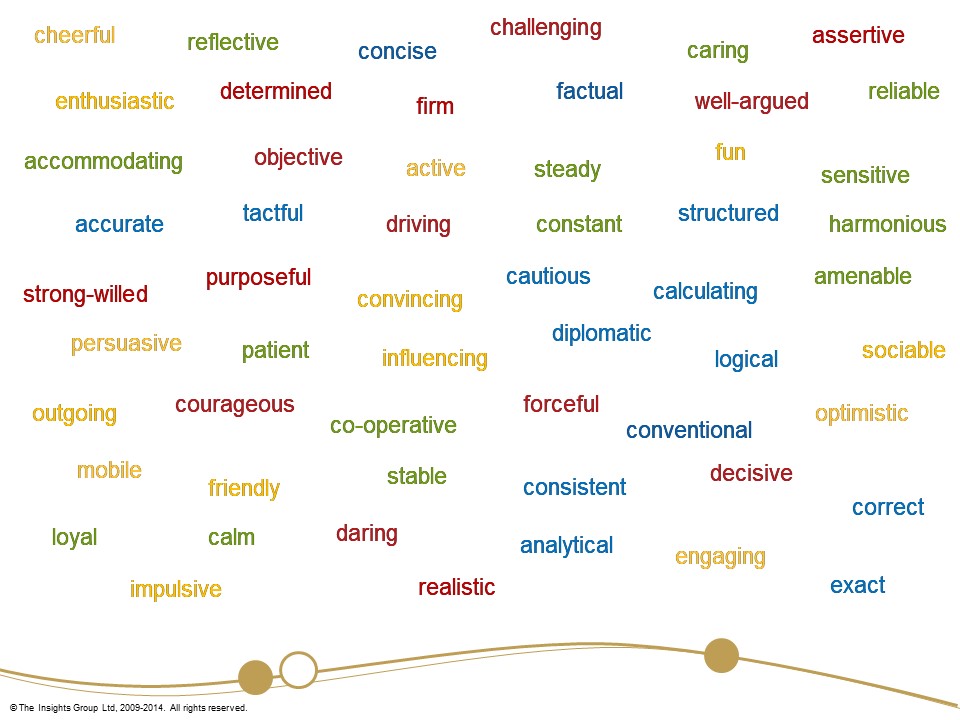 You'll notice that each word is written in red, yellow, green or blue.  How many of each colour were the words you picked to describe yourself?
Notice the themes of the words in each colour.
The Insights Discovery Personality Profiling System uses these 4 colours to identify your combination of what we call 'colour energies' to describe your personality.  You have all 4 four energies but some will seem more easy to use than others.  These are your 'preferences'.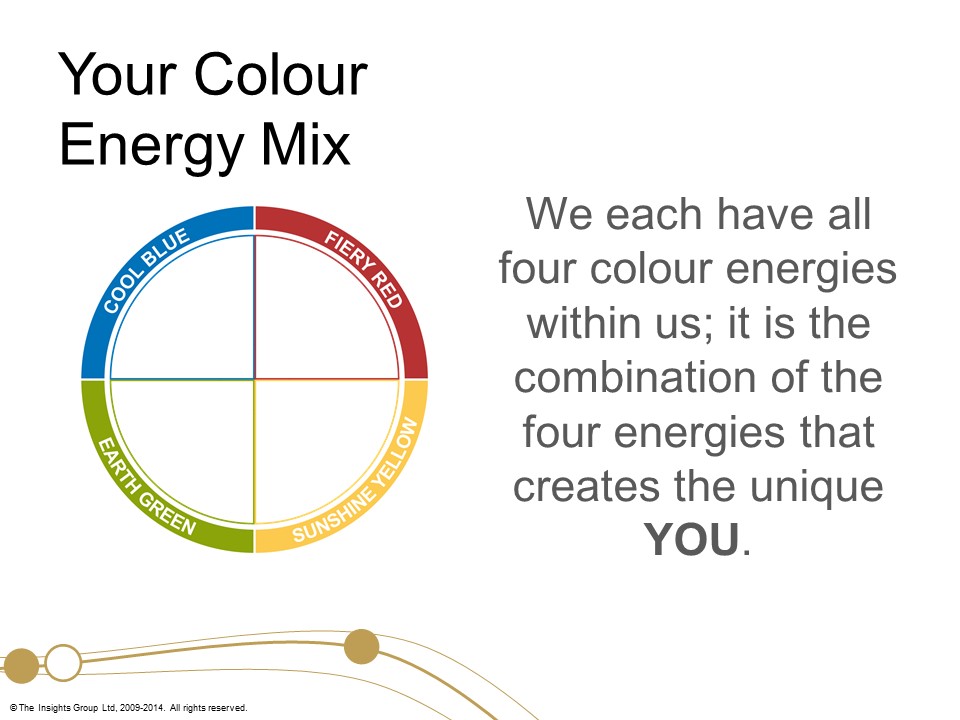 In order to identify your preferences accurately we invite you to complete a questionnaire called the 'Evaluator'.
Your answers will generate a report that gives you a great deal of insightful information about yourself.
The report is the first part of our Insights Discovery service.
---
When you order reports from us you'll also receive one to one feedback sessions to bring the report to life, to explain the depth of information and to answer your questions.  We'll also work with each person to decide what to do next.
For example, it's a great tool for increasing self-awareness, for learning how to communicate effectively with others and for supporting team development programmes.
In our experience, the principles, language and enjoyment of Insights Discovery are really infectious in organisations.
When used effectively, Insights can enhance the culture of personal development and collaboration at work.
Downloads
---
See how our Team Effectiveness Workshop using Insights Discovery could benefit your team.
Are you ready to take your development to the next level? Contact Us